Our name is our mission.
It's not like we were asking for a mind-reading app or something.
When we first saw the hoops that researchers had to jump through – just to create a reliable survey – we were astounded. Why should humans have to mold themselves to fit technology, when it should really be the other way around?
That's when we decided that a quality survey tool should NEVER mean forcing yourself up a steep learning curve of complexity, confusion, and time drain.
So we set out to make surveys the way they should be. And Simple Opinions was born.
A new kind of platform. Intuitive for beginners. Robust enough to satisfy even the experts.
And we listened carefully to the experts. For two decades. Designing research for client's the world over, including the largest automotive and hotel companies. That's how we became even more exacting than our clients themselves. Which made them pretty thrilled.
Get to know our team. You'll discover why we're only happy when you're happy.
And that mind-reading app? We're working on that too…
Key Team Members
Dimple Verma Chief Executive Officer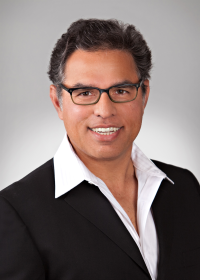 Dimple Verma is the visionary co-founder of SimpleOpinions®/DSC Services, Inc. For almost two decades he has led in the creation of ground-breaking solutions to address the complexities of big data in market research in a demanding marketplace, making SimpleOpinions the leader in market research services for automotive, entertainment, hospitality, health and human services, transportation, manufacturing, wireless and retail. Prior to founding Simple Opinions/DSC, Dimple was with J.D. Power and Associates. There he developed and designed projects ranging in scope and size from quality initiatives in automotive manufacturing to customer satisfaction in the airline and rental car industries. Dimple received his Bachelor of Science degree in Computer Science from Delhi University.
---
Shane Wight Chief Technology Officer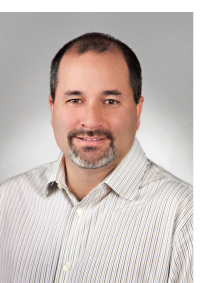 Shane Wight is the co-founder of SimpleOpinions.com and has been providing innovative solutions for research information management since 1998. He was a leader in creating and designing a platform that used established data warehousing principals to pipe data for various needs from a variety of industries. In 1999, he built our first online survey system. It was a natural progression to enable a real-time experience for our clients. In 2014, he co-founded and helped launched SimpleOpinions.com to open up our ground-breaking platform for our clients and their clients. SimpleOpinions.com is the culmination of almost twenty years of research expertise, running some of the biggest projects for some of the largest companies in the world. Shane is the chief software architect of SimpleOpinion's self-serve survey platform tool as well as the lead designer/developer of our custom dashboard and reporting tools. Prior to founding Simple Opinions, Shane was with J.D. Power and Associates. There he developed and designed solutions to some of the biggest research projects in customer satisfaction in a wide variety of industries.
---
Douglas Wayne Vice President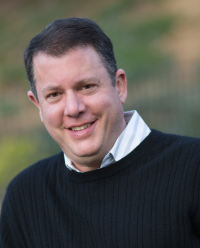 Douglas Wayne is SimpleOpinion's Vice President and brings over 20 years of experience in strategic research planning, various operational roles, and insights across numerous methodologies and sampling techniques. Doug's goal is to bring the best experience to SimpleOpinion's clients and have successful projects. Contact Doug and start talking about a plan for your research.
Prior to joining SimpleOpinions, Doug was Vice President of Operations at SmithGeiger for 9 years, overseeing facilitation of data collection of both Qualitative and Quantitative research projects. He moved all survey programming/hosting in-house resulting in cost savings, faster launch/completion timings, and zero mistakes. Doug's support of the sales team resulted in great growth and an expanded scope of work. His client/vendor experiences and relationships combined to ensure SmithGeiger clients with a high level of data integrity within the methodological approach desired for their projects.
Prior to joining SmithGeiger, Doug served as Senior Account Executive for Survey Sampling International (SSI), working closely with end clients, marketing research firms, and consultants, to design and execute sampling plans and fieldwork methodologies for both Online and Telephone projects in the U.S. and Internationally.
Before joining SSI, Doug served as COO for Advanced Marketing Perspectives, a boutique research house where he set-up the operational structure to conduct a wide range of projects, along with the build-out of a high tech, two-suite testing facility.
Prior to Advanced Marketing Perspectives, Doug worked as Vice President Home Entertainment Operations for Nielsen-NRG (National Research Group), a division of Nielsen Entertainment. His 14 years encompassed both domestic and international research, movie tracking, DVD tracking, and custom ad-hoc projects working with U.S. and foreign clients and building an overseas network in 10 countries.
Doug holds a Bachelor's degree in Business Administration from the University of Denver.
---
Bryan Hale Director of Client Services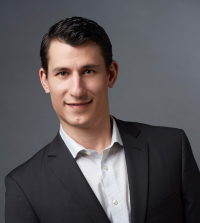 Bryan Hale is the Director of Client Services for SimpleOpinions. He brings his years of experience in market research, strategic consulting and data analytics. During his career, Bryan has helped enterprises across a variety of industries to derive meaningful and actionable insight through consumer research.
Bryan has facilitated numerous studies using a variety of methodologies and resources. He has a great deal of experience working hands on and making sure that every aspect of a project is overseen with thoughtful strategy and execution. He has extensive knowledge surrounding online panels, their nature as well as significant strengths in the given market place. Bryan is very much an expert at creating optimal fielding strategies while adhering to the unique goals of each project.
Bryan has a BA from California State University Northridge and an MBA from California Lutheran University.
---
Erik Bucy Independent Consultant & Analyst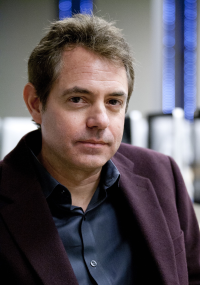 Dr. Erik Bucy is the Marshall and Sharleen Formby Regents Professor of Strategic Communication at Texas Tech University in Lubbock, TX, and former VP/Research for SmithGeiger, LLC. In 2017 he was a visiting research fellow at the Reuters Institute for the Study of Journalism at Oxford University. His areas of expertise include local and national news analysis, digital media strategies, health communication, and political communication research. At SmithGeiger, he provided research analysis to a broad range of media and nonprofit clients, from local news stations and national networks to digital media companies and governmental agencies. Accounts included BBC.com, CBS Interactive, Examiner.com, Yahoo!, NBC, NuvoTV, The Weather Channel, Institute for Health Research and Policy at the University of Illinois, Centers for Disease Control and Prevention, and local news stations around the country.
Dr. Bucy's research has been published in numerous scholarly journals in communication, information technology, and media politics. His work has been funded by the National Association of Broadcasters, Shorenstein Center at Harvard University, and C-SPAN Education Foundation. Prior to SmithGeiger, he was a tenured professor at Indiana University. Bucy served as editor of the peer-reviewed journal, Politics and the Life Sciences, and is the co-author of Image Bite Politics: News and the Visual Framing of Elections (Oxford, 2009), recipient of outstanding book awards from the International Communication Association and National Communication Association. Dr. Bucy also co-edited the Sourcebook for Political Communication Research: Methods, Measures, and Analytical Techniques (Routledge, 2013).
Dr. Bucy received his PhD in Mass Communication from the University of Maryland, his MS in Journalism from USC-Annenberg, and BA in English from UCLA. He is a native of Los Angeles and worked in the newspaper industry, writing for the Los Angeles Herald Examiner, Los Angeles Times, and Orange County Register early in his career.
---
Jonathan Brower Platform Manager
Jonathan has been at SimpleOpinions from the beginning and is our lead survey programmer. Jonathan has been responsible for many of the ease of use functions that are now contained in our survey designer. When a survey is complex or particular challenging Jonathan answers the call and always gets the project done in record time. Jonathan leads the team of associates supporting our self-serve survey tool, always providing a quick answer or solution when any question may arise. Jonathan's extensive skills include SQL, C#, VBA, HTML and Apple objectiveC and Swift. When not at work Jonathan enjoys spending time with his family, occasionally sneaking in a video game or two.
---
Bryan Umaguing Solutions Manager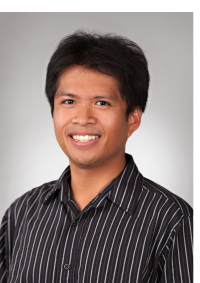 Bryan is an experienced SQL server developer and is the go to guy for complex database programming and operations. Bryan has been with SimpleOpinions since inception and has worked on some of our biggest and most complex research projects. He has worked extensively on our back end data systems as well as overseeing the development of our mobile apps for Android. When Bryan is not programming or planning the company holiday party, he enjoys spending countless hours playing video games.